KING OF WEIGHTED BELTS IN STOCK!
COMING SOON: KoW Christmas Bundle
ENGLISH PRINTED BOOK: Understanding Calisthenics
Mission completed! - Black and White with
144 scannable QR-Codes
Don't just look at the pictures, learn and expand your knowledge with videos that show you the detailed execution of exercises and clarify movement patterns!

Only available on Amazon!
Amazon stores
Do you have a problem with your order? Don't hesitate to ask for help! Write us an email to: support@kingofweighted.com
Belts and books will be shipped via DHL. You will get a tracking link once the order is shipped containing all information. Be aware, that we do NOT have any additional information next to that tracking link.
Regular shipping times are:
3-5 working days within Germany
7-14 working days within EU
10-25+ working days non-EU
If your package does not arrive within these times, feel free to contact us for a trouble shooting.
support@kingofweighted.com
Send your return* to:
King Of Weighted GmbH
Petersburger Str.28
10249 Berlin
Return shipping costs are to be paid by the customer. Once the package arrives at our office, you will get a refund. As we paid 100% of the initial shipping for you, we keep 5€ to compensate our shipping costs in case of a return.
*reduced items are excluded from exchange
OUR TEAM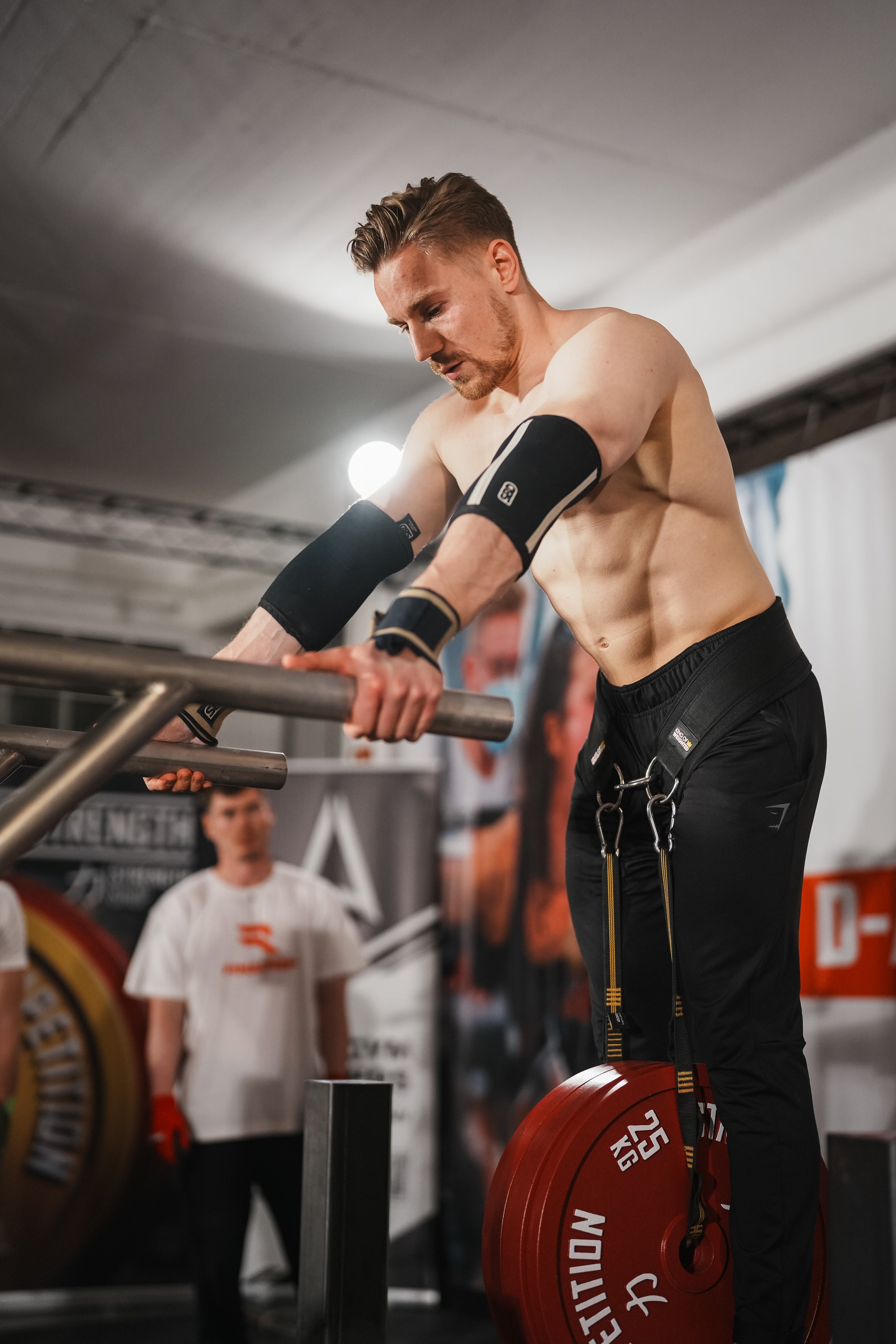 CEO - Michael
Michael founded King Of Weighted in 2017. His mission is to spread quality information for the calisthenics & weighted calisthenics community. With his coaching and product developments he strives to improve athletes performances all over the world. He is a 4x national champion in weighted calisthenics.
Product manager - Anna
Anna joined us in 2023 and since then takes care of the products, customer support and the whole logistics. Anna, as every employee at King Of Weighted is an active calisthenics athlete herself. She is the current (2023) German National Champion in Weighted Calisthenics below 70kg.
Head Coach - Alois
Alois joined KoW in 2021. He is the head coach at King Of Weighted Coaching and responsible, together with Michael, for coaching our athlete team to peak performance. Alois is a certified Strength and Conditioning and Powerlifting Coach.